ABOUT US
The Pacific Cross Group – Leading Asian Health Insurance Group
• Asia's leading health/travel insurance specialists
• More than 50 years of experience
Pacific Cross Group – Current Operations outside Thailand
• Blue Cross Insurance Inc. and Blue Cross Health Care Inc.– the Leading Health Insurance Company in the Philippines | Leading Travel Insurance Company in the Philippines
• International Administrators Limited (IAL) – The region's most experienced and acclaimed Third Party Administrator in Hong Kong – region's largest
• Blue Cross Vietnam – the pre-emintent Health Insurance provider and administrator in Vietnam
• PT Asuransi Indrapura Indonesia's most innovative health insurance provider and third party administrator
• Offshore – Pacific Cross Insurance Company Ltd – leveraging the experience of leading health and travel insurance into the global market
• Cambodia – fast growing Third Party Administration provider, Med-Sure Cambodia
Thailand Health Insurance Company Heritage of Over 30 Years
• First Thailand health insurance company license obtained more than 30 years ago
• Established Blue Cross Thailand 1982, sold to BUPA in 1996
• Re-entered market in 2001 as Third Party Administrator, Med-Sure Services Ltd
• Provided health/travel to Nam Seng Insurance
• In 2005 entered agreement with LMG to provide all health and travel policy admin – LMG Pacific Healthcare, becoming recognised as the most innovative and fastest growing Thailand health insurance company/brand
• Purchased majority equity in registered Thai health/travel insurance company Borirak Insurance late 2013
• Recapitalised and rebranded Pacific Cross Health Insurance September 2014; the newest Thailand health insurance company but the most experienced!
What Makes Very Different to the Typical Thai Health Insurance Provider?
Product range consists of market leading health, travel (inbound and Schenghen compliant outbound) and personal accident cover. Specialist in health and travel insurance locally, regionally and internationally. And when you really need it, Experience matters.
PACIFIC CROSS HEALTH INSURANCE PCL | THE THAILAND HEALTH INSURANCE COMPANY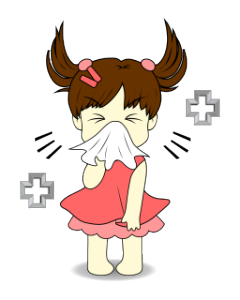 EVERYONE IS TALKING ABOUT