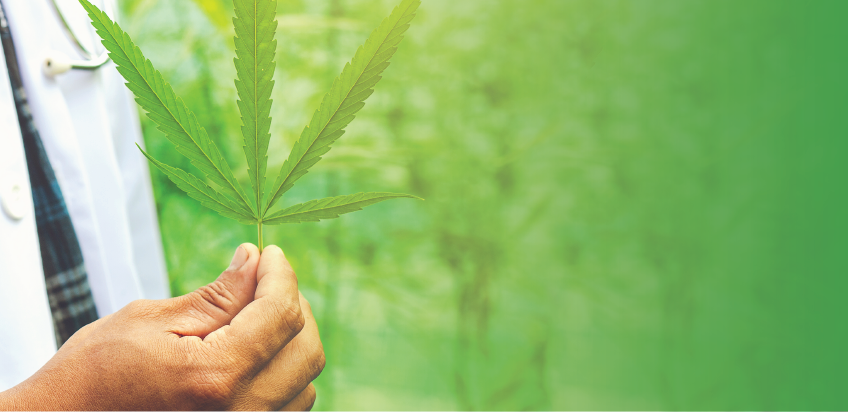 Medical Marijuana in Thailand
The use of marijuana for medical purposes has been proposed by many activists and even medical professionals globally. In December 2018, the use of marijuana for medicinal and research purposes was legalised in Thailand. The legislation meant that cannabis, marijuana and kratom, a locally grown opioid, could be used for medical conditions that are recognised by a doctor.
How Many Have Applied Medical Marijuana?
Around 50,000 patients are legally allowed to use marijuana in Thailand as all users must have either a prescription or doctor's certificate clearly stating the reasons for use. The drug is still outlawed in all other circumstances under the 1979 Narcotic Drugs Act with marijuana classed as a class-5 narcotic. Illegal possession and cultivation are punishable by up to 15 years in prison along with steep fines.
The Debate about the Benefits
Many people, including those in the medical profession, still have reservations about the benefits of marijuana which is said to offer relief from Parkinson's, asthma and cancer amongst many other things. Most of the discussion is regarding the two main ingredients of marijuana Tetrahydrocannabinol (THC) and cannabidiol (CBD).
What is known is that both THC and CBD do affect receptors in the human brain, but the responses that they cause are significantly different. THC is the psychoactive part, and this produces the same "high" that is experienced by cannabis users. CBD is believed to show signs of promise for medical purposes with users not getting the same high but gaining pain relief and other benefits. More research is being conducted in this area.
Benefits of THC
There is medical evidence to support the idea that THC does relax the blood vessels, which is beneficial in terms of pain relief and alleviating some of the symptoms of spinal injuries and multiple sclerosis. Marijuana is known worldwide for its Sativa effects caused by the high THC content.
There is plenty of evidence of the success of THC. However, what is lacking is evidence supporting its safety and efficacy when used as the primary treatment for serious diseases like cancer. Unprocessed or raw marijuana has no supporting evidence to suggest that it is useful for treating any medical conditions.
Cultivation Laws
The Government Pharmaceutical Organisation (GPO) opened their first facility in Pathum Thani province in February this year at the cost of approximately 100 million Thai Baht. The farm covers more than 100 square metres and is fitted with aeroponic systems and is naturally heavily guarded.
All other farms which are allowed to grow hemp are in tribe-development zones in the provinces of Chiang Mai, Chiang Rai, Nan, Phetchabun, Tak and Mae Hong Son. These farms are all licensed and operate under strict regulations and subject to high levels of scrutiny. These tighter regulations have inevitably pushed up the costs of medical marijuana. The first drops of oil were issued to patients back in July after they were issued with 5ml bottles.
Drugs Policies
The partial legalisation of marijuana in Thailand is likely to have far-reaching consequences across ASEAN with strict laws in place in most countries with the death sentence still in place in Indonesia for cannabis smugglers. In Malaysia and Singapore, a yougov.com survey found that most residents believed that marijuana did possess medicinal properties, although less than half of those responding supported its legalisation. Singapore in particular still believes that cannabis should still be classed as an illicit drug.
Nowhere in ASEAN can Marijuana be sold over-the-counter or in raw form. Thailand's moves are viewed as a way of curtailing the illegal supply of cannabis and imposing government regulation, making it harder for its illegal sale.
Few would argue that marijuana doesn't have substantial potential worldwide, and indeed, Thailand is very optimistic about its future viewing it as a likely multitrillion-dollar industry in years to come.