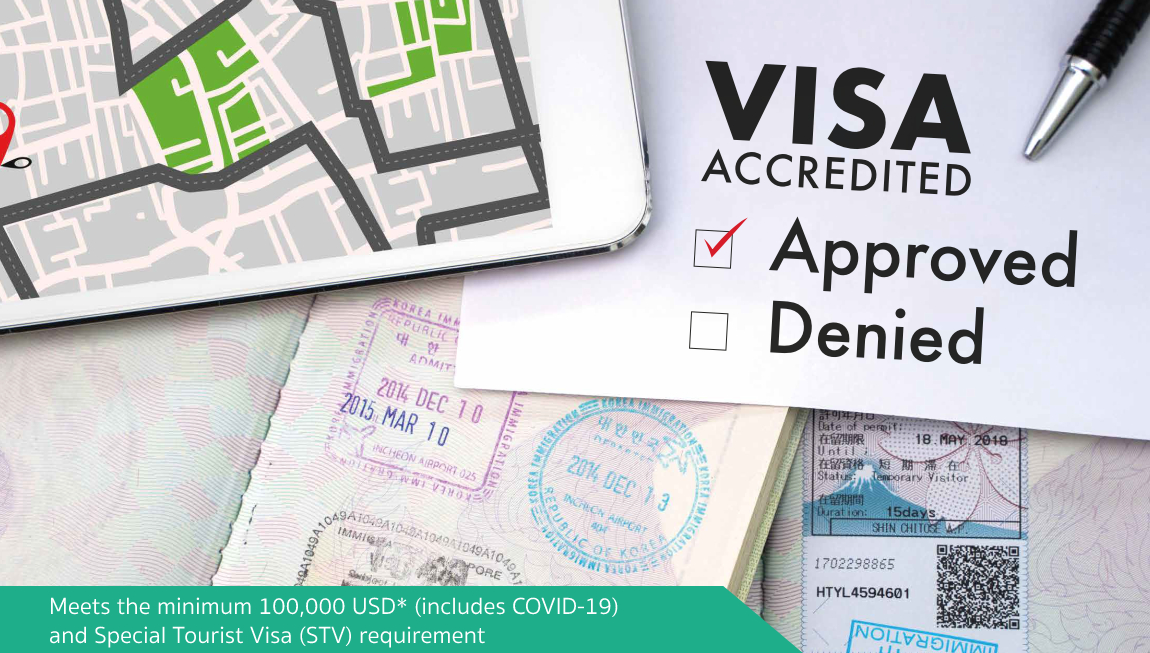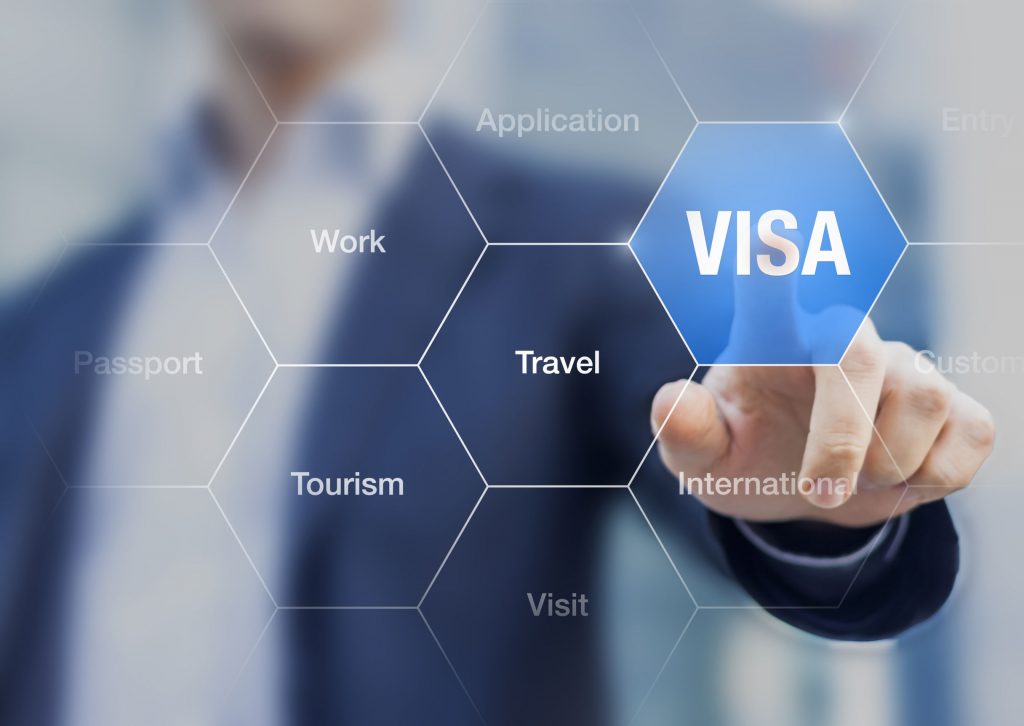 When it comes to health and travel insurance, always remember…Experience matters
KEY FEATURES
• Meets the minimum 100,000 USD health insurance requirement
• Substandard Risks Considered
• Covers COVID-19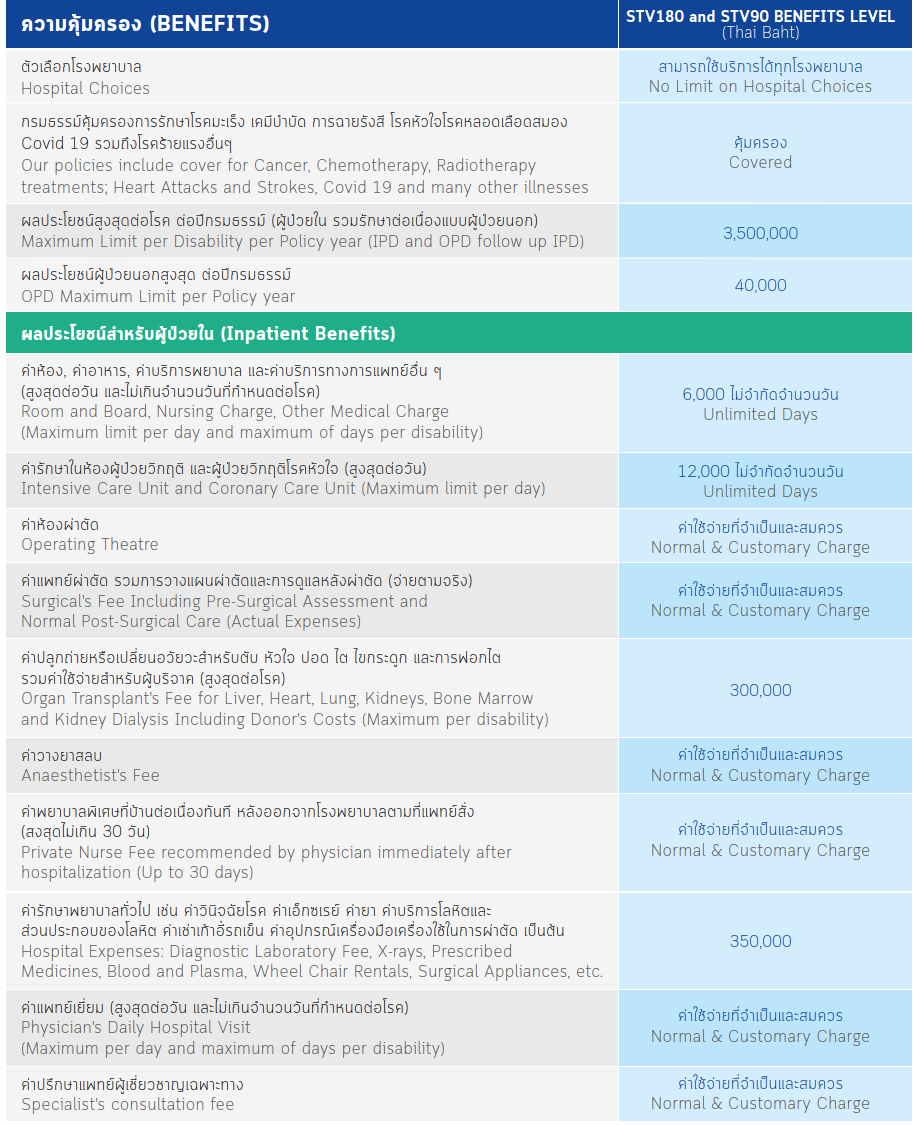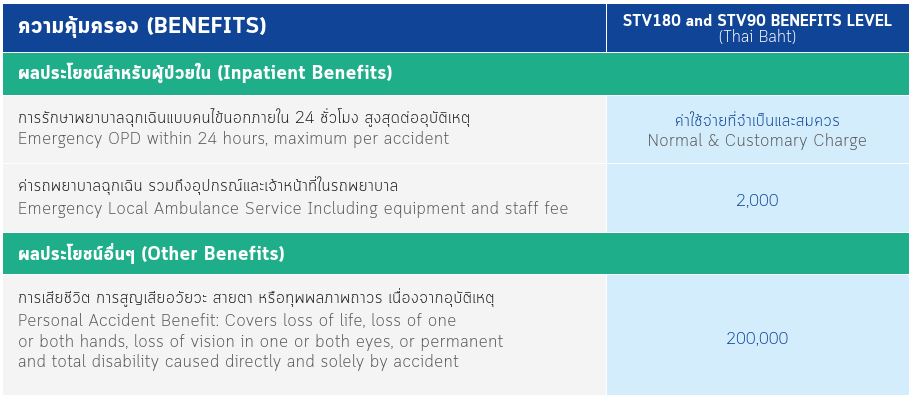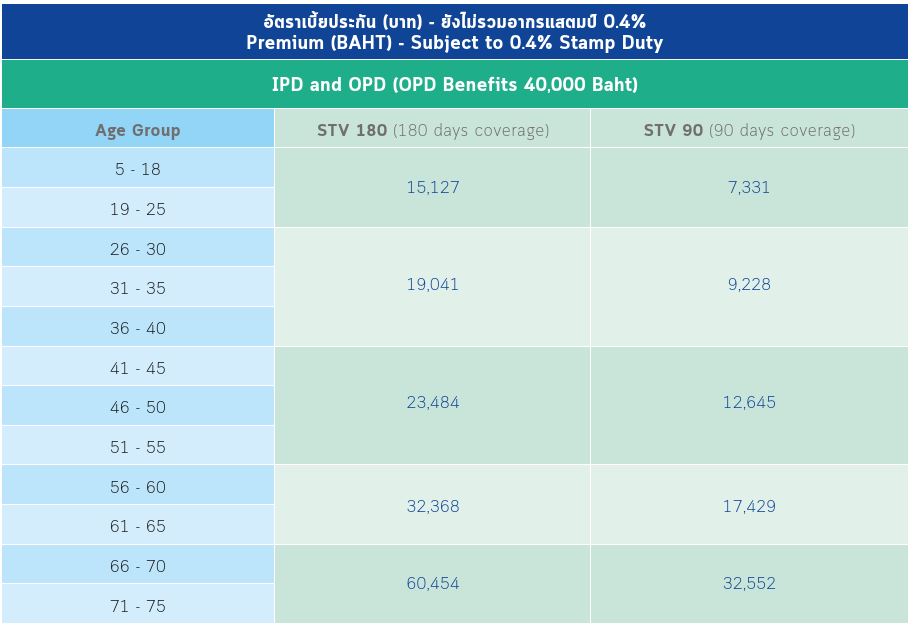 * Remarks
Period of insurance is effective when the insured arrive in Thailand and passes the immigration process for "entry" or on the effective date as stated in the policy, whichever is the latest event.
Waiting period 15 days for Covid-19, 30 days for illness, and 120 days for tumor, cysts, cancer, hemorrhoids, hernia, cataracts or pteygium, tonsillectomy or adenoidectomy, calcification, variose veins, endometriosis.
Please note that pre-existing health conditions prior to the date of this offer are not covered.
All Benefits are on "Pay and Claim" by applicant.
Policy starts following the coverage date and not available for renewal.
The benefits of policy are for coverage in Thailand only.
Infomation in this brochure is only preliminary and provided for the applicant to consider when applying for health insurance coverage from The Company, all insuring conditions shall be referred to Definitions, General Terms and Conditions, General Exclusions and Insuring Agreement of the health insurance policy of The Company.