Pacific Cross Health Insurance Public Company Limited
Pacific Cross Health Insurance Public Company Limited has over 45 years of health insurance experience in Asia and has been past and present owners of several reputable health insurance companies
Our company have been growing up. We are seeking for candidates for the following positions;
If there is any staff or any friends who is interested our jobs vacancies
Please contact HR Department
Join us
If there is any staff or any friends who is interested our jobs vacancies
Please contact HR Department
Functional responsibilities
Issue medical insurance policy that match with the need of our clients.
Issue Medical insurance card for clients to use as evidence in insurance when they need to go to hospital.
Calculate the premium, tax, stamp and time of covered of medical insurance policy that depend on Insurance plan, age and conditions.
Co-ordinate with marketing staffs for issuing medical insurance policy that match with the need of our clients.
Issue a renewal notice
Issue an Invoice/Receipt
Take care others project as required
Requirements
Experience in Health Insurance Industry
Knowledge of English and technical terms related to health insurance
Knowledge computer skill (Microsoft Word and Excel)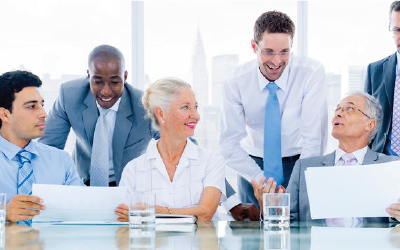 Claims Administration Officer
Job Description

Position title: Claims Administration Officer
Job Location: Bangkok
Reporting to: Claims Manager
Job purpose: To assist and support claims department to complete work on time
Functional responsibilities
Daily keying & checking claims reimbursement from clients and invoices from hospitals network into the HC policy system before forwarding claims to bookkeeper for payment
Support and handle other assigned tasks
Qualifications
Knowledge computer skill (Microsoft Word and Excel)
1 year experience in administration field
Be able to stand by working on Saturday, Sunday or Public Holiday
Be able to work under pressure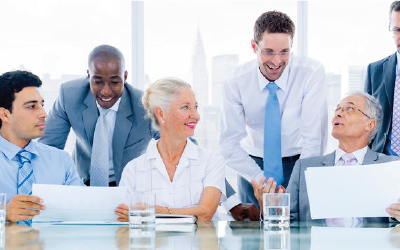 Claims Assessor
Job Description

Position title: Claims Assessor
Location: Bangkok
Reporting to: Claims Manager
Functional responsibilities
Operate daily claims service (Fax Claims, Reimburse, Credit)
Coordinate with hospitals for claims processing
Provide claims information to clients and concerned parties
Support a Manager to implement its section and handle other assigned tasks
Requirements
Male or Female Age 25 – 35 years
Bachelor's degree in nursing science or medical field
1 – 3 years experiences in claims assessor in insurance field is an advantage
Fair command of spoken and written English
Good interpersonal and communication skill
Knowledge computer skill and having technical knowledge analytical thinking
Be able to stand by working on Saturday, Sunday or Public Holiday
Be able to work under pressure
Able to coach others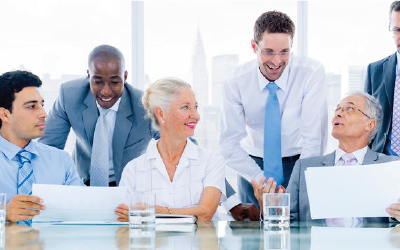 Medical Advisor
Job Description

Position title: Medical Advisor
Job Location: Bangkok
Reporting to: Chief Executive Officer / Medical Director
Functional responsibilities
Provide medical underwriting consultations.
Provide medical expertise in the review of medical claim consultation and discuss client management issues with claims team.
Ensure a consistent and timely resolution to medical underwriter queries and medical review claims which have a documented turnaround time and quality standard.
Ensure compliance by following laws and regulations, internal control requirements and PCHI/MSS claims policy.
Represent the company to ensure medical correspondence regarding claim management to Medical Provider is professional and timely.
Provide comprehensive disease updates and updated therapies training to internal and external customers, including the field force if required.
Maintain ethical standards of Country operations by contributing proactively to a credible image for company in the local Healthcare and Medical community.
Requirements
Male or Female Age 30 – 55 years
The applicant must possess a Medical Degree; a specialist (board of medicine) is a plus
At least 5 years of medical treatment experience and Insurance field.
Good command of English (both written and spoken) is a must
Mature, possess strong interpersonal and project management skills
Be a team player
Able to coach others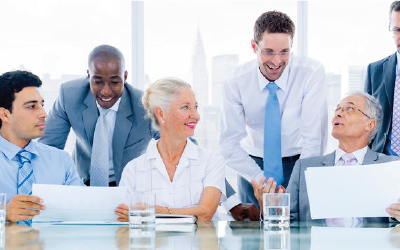 International Business Consultant
Job Description

Position title: International Business Consultant
Location: Bangkok
Reporting to: Director of Client Relationship
The company: Pacific Cross Health Insurance
Job Purpose
The job of a Direct Sales Executive/Agent is to look for business opportunities – both individual and group who are interested in buying insurance coverage, such as health,personal accident and travel insurance. These sales executives/agents protect policyholders against possible financial losses, large medical bills and other circumstances included in the insurance policy terms and conditions.
Duties and Responsibilities
Study all the products and understand them in great details
Selling one or more types of insurance plans
Attending meetings internally and externally with prospect clients
Calculating premiums and providing payment options, explaining to policyholders everything there is to know about the policy, customizing group health and personal accident insurance programs based on customer requirements
Support direct Sales Manager in developing and executing marketing strategies to boost sales
Handling policy renewals and maintaining records of policyholders
Qualifications
A bachelor's degree in accounting, economics, business administration, or other similar fields.
Good command of English and French or Japanese language
Excellent public speaking skills, interpersonal skills, effective written and communication skills
Good organizational, time-management, problem-solving and analytical skills
Disciplined, enthusiastic, creative and well organized.
Strong interpersonal and communication skills with a willingness to learn.
Sales personality/attributes
Knowledge in local and national insurance laws, business principles and different types of insurance policies offered is an advantage.
Remuneration Package
Base salary it depend on sales experiences
Sales Incentive ( Commission )
Benefits
Social Security
Provident Fund
Health & Life Insurance
Dental & Vision Benefit
Annual leave
Annual health check-up
Training and on-going learning opportunities provided
International working environment with opportunities to develop and grow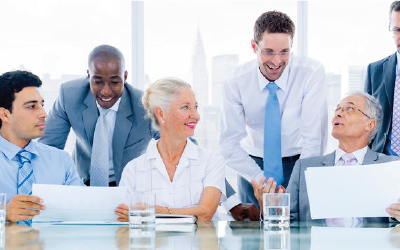 Nurse Claims Assessor
Job Description

Position title: Nurse Claims Assessor
Job Location: Bangkok
Reporting to: Claims Manager
Duties and Responsibilities
Process daily fax claims service
Process & approve reimburse / invoices claims
Coordinate with hospitals for claims processing e.g. request more documentation to support claims decision
Consult and discuss complicated cases with claims manager and company's Consultant Doctor to find out the best solutions
Issue GOP to hospitals and on time for claim discharges
Provide hotline service to answer question on products and benefit plans to clients, agents and hospital network staff
Train new claims staff members on products and benefit plans, terms and condition of policies
To perform any other duties as assigned
Requirements
Age 30 – 40 Years
Bachelor's degree in nursing science/medical laboratory science or related field
2 – 5 years' experience in Claims service preferable, in insurance field is an advantage
Fair command of spoken and written English
Good interpersonal and communication skill
Positive attitude and strong contribution for team, diligent, self-motivated and enthusiastic
Service minded and able to work effectively in a high pressure environment
Be able to stand by working on Saturday, Sunday or Public Holiday
Be able to work under pressure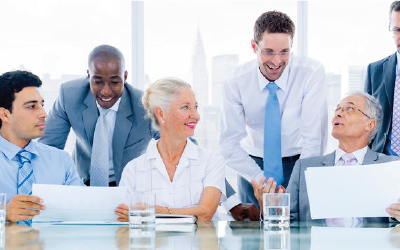 Sales Coordinator
Job Description

Position title: Sales Coordinator
Location: Bangkok
Reporting to: Director of Client Relationship
Functional responsibilities
Manage account services through quality checks and other follow-up.
Manage all documentation related to the sales processes eg. Letters, quotations, claim reports and sales orders.
Assist sales staff with new business and renewal business process.
Recheck the health insurance policies, endorsement, debit & credit notes and renewal notices.
Recheck claim reimbursement payments approved by Claim Department.
Respond to customer and intermediary queries and requests
Assist sales staff in the collection of Accounts Receivable.
Create weekly and monthly sales reports when required.
Attend to direct business (when assigned)
Recheck and refill the relevant documents in store room.
Miscellaneous tasks assigned by either Assistant Manager Director of Sales & Marketing
General assistance to Team Leader.
Support the achievement of sales goals and KPI's
Requirement
Age 25 – 30 Years
Bachelor Degree in business administration or relevant field;
Certification in sales or marketing will be an asset
Computer literacy – Microsoft Office applications.
Proven experience in sales; experience as a sales coordinator or in other administrative positions will be considered a plus.
Disciplined, Enthusiastic, Creative and well organized.
High level of responsibility
Pleasant personality.
Good problem solving skills.
Good in communication both spoken and writing – Good in English
Communication is essential.
Competitive remuneration package will be offered to the successful candidates. Please send your updated resume together with a recent photograph to:
Human Resource Department, Pacific Cross Health Insurance PCL
152 Chartered Square Building 21Fl. Unit 21-01 North Sathorn Rd. Silom, Bangrak, Bangkok 10500
(We are conveniently located near to BTS Surasak Station)
Tel. 02-4019189 Ext.400
E-mail: hr@th.pacificcrosshealth.com
***Only shortlisted candidates will be notified***