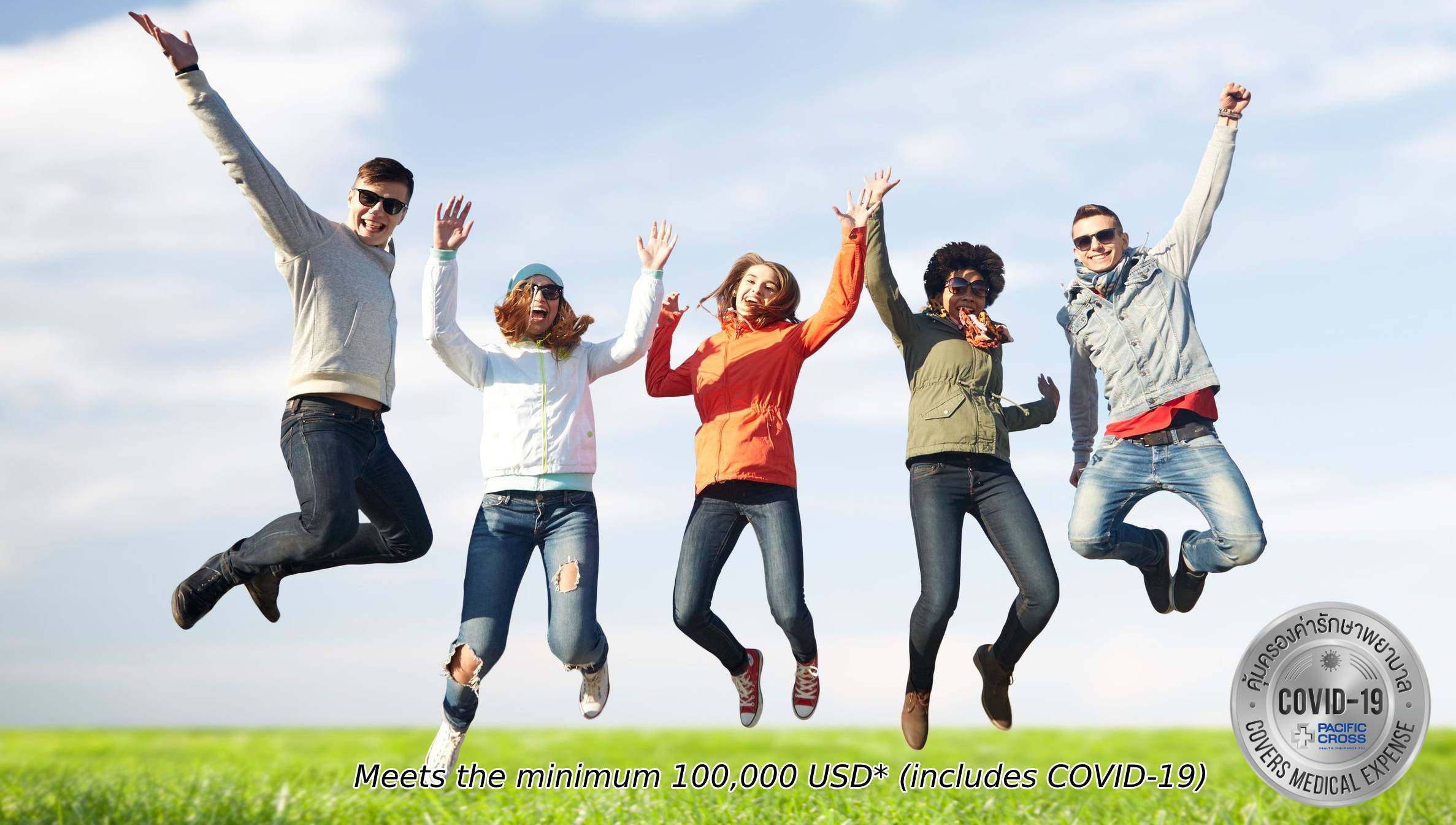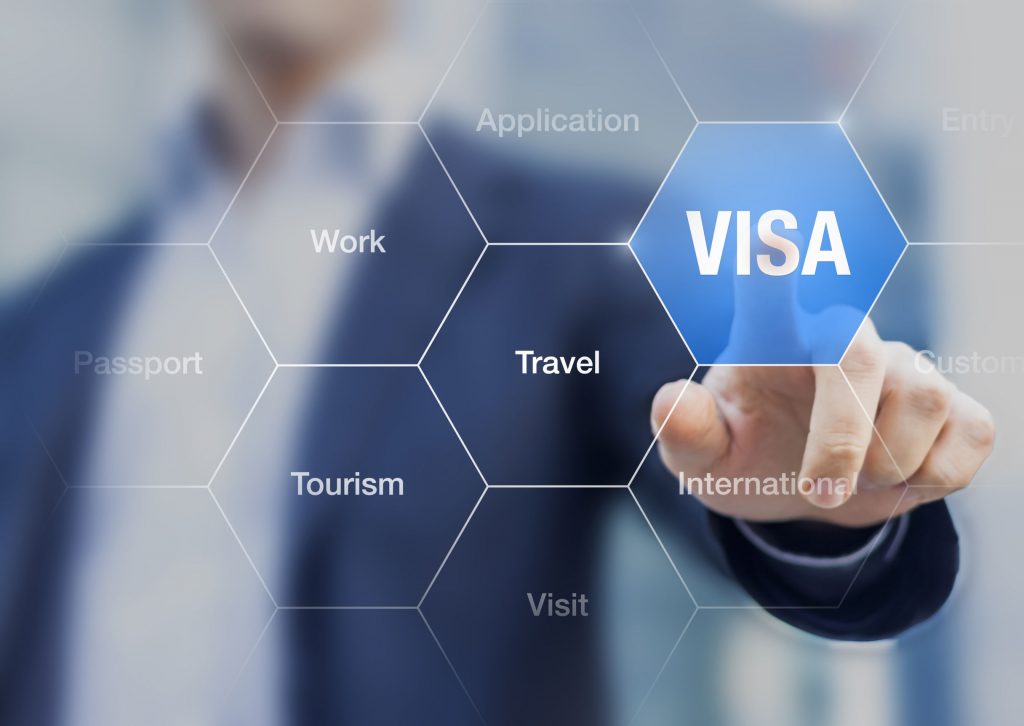 When it comes to health
and travel insurance,
always remember…
Experience matters
KEY FEATURES
• Meets the minimum 100,000 USD health insurance requirement
• 24 Hours Worldwide Emergency Treatment Coverage
• Ability to renew up to age 99 years
• Your choice of Discount Options
• Substandard Risks Considered
• Covers COVID-19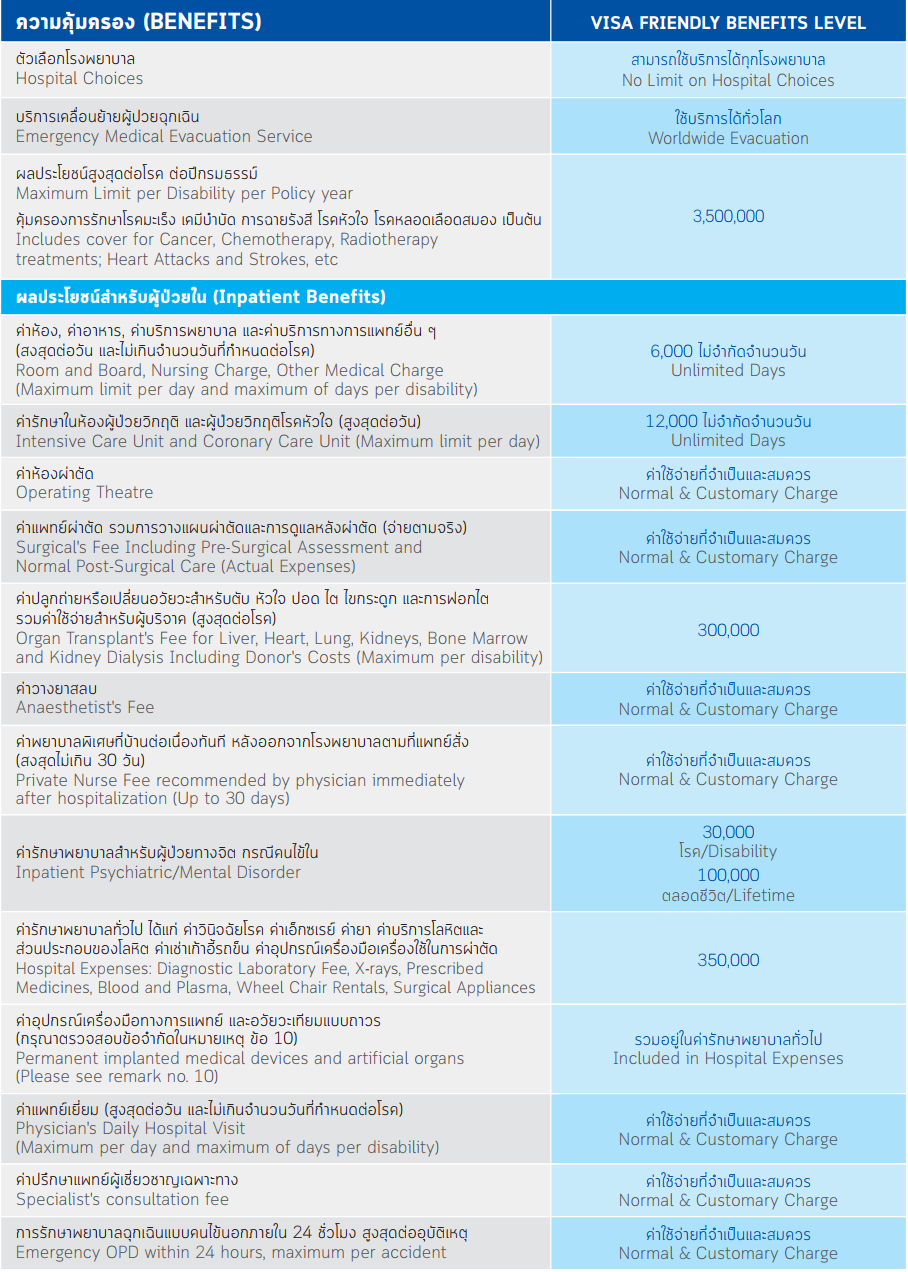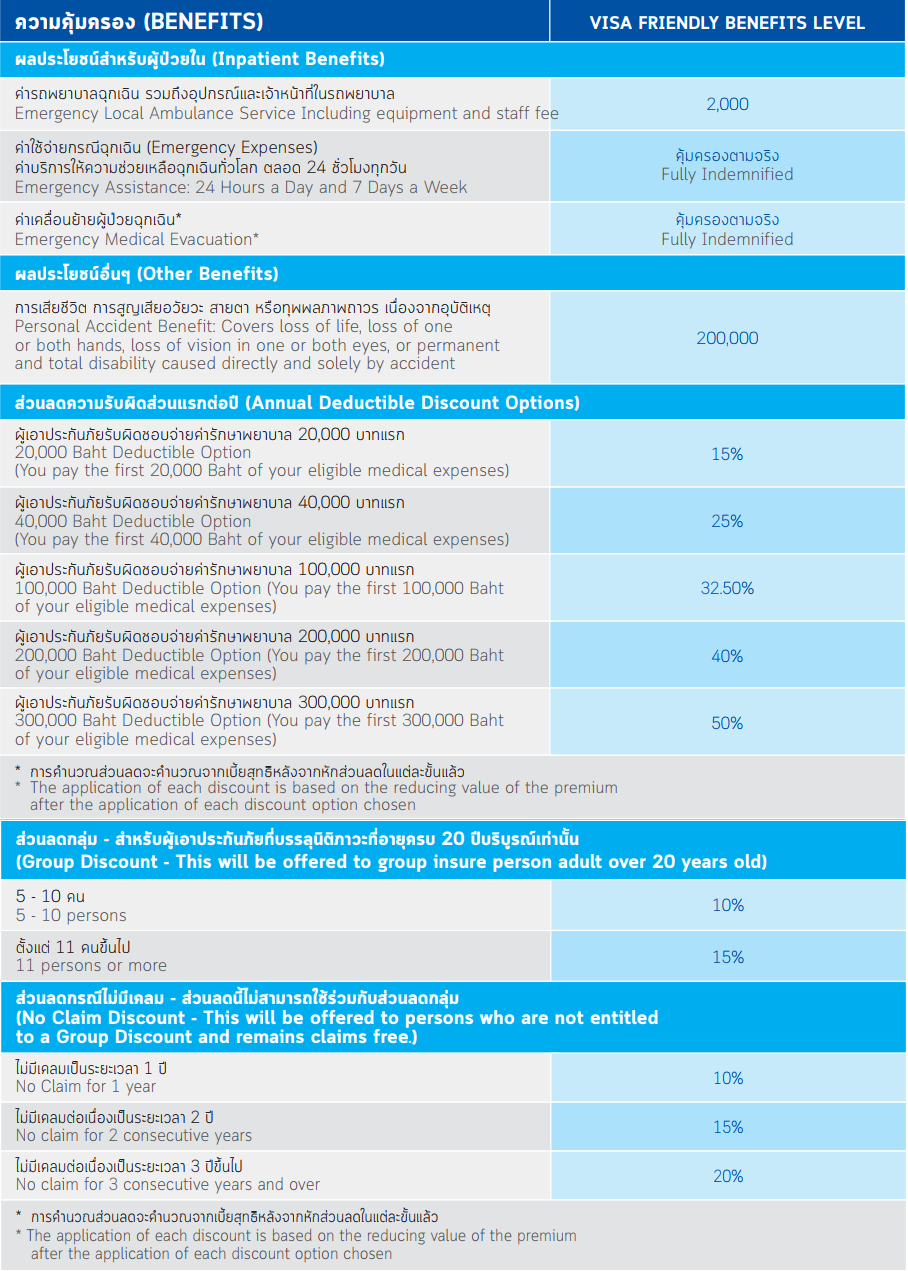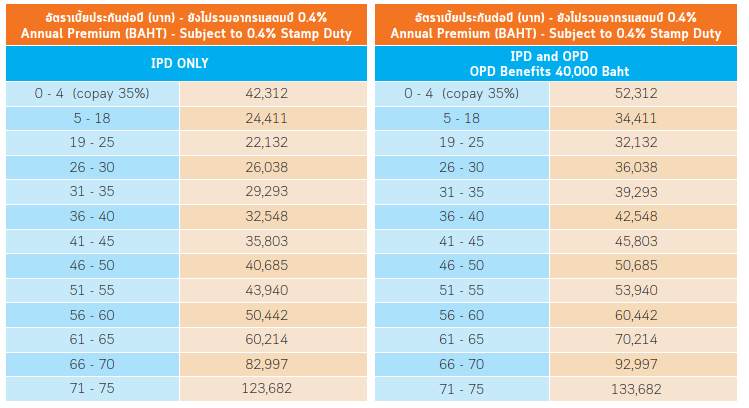 * Remarks
Premium is for standalone child policy only.
Children aged 0-4 years old, 35% co-payment for all healthcare expenses are apply.
If a claim is made by any insured or covered person under the Policy during a Policy year, any, No Claim Discount achieved will be lost and the status of the discount will be as at "1" policy year shown.
If a claim relating to the previous year is subsequenty submitted and accepted, and a No Claim Discount has already been given,
The Company reserves the right to deduct the equivalent monetary amount of the No Claim Discount from the value of the claim.
Any No Claim Discount achieved will be lost and the status of the discount will be as at "1" policy.
Period of insurance is effective when the insured arrive Thailand and pass the immigration process for "entry" or on the effective date as stated in the policy, whenever it happens "after".
Waiting period 15 days for Covid-19, 30 days for illness, and 120 days for tumor, cysts, cancer, hemorrhoids, hernia, cataracts or pteygium, tonsillectomy or adenoidectomy, calcification, variose veins, endometriosis
Elective Treatment for North America, Japan, HongKong, Singapore, EU Countries and Switzerland – This beneft is permitted only on a case by case basis with no guarantee of acceptance.
The emergency medical evacution service shal activate while the insured person travelling more than 150 klometres away from home for less than 90 consecutive days.
The coverage of the permanent implanted medical devices and artificial organs are subject to 5 years waiting period.
Infomation in this brochure is only preliminary information provided for the applicant to consider for applying for health insurance
coverage from The Company, all insuring conditions shall be referred to Definition, General Definition, General Exclusions, and Insuring Agreement of the health insurance policy of The Company.
The insured has the ability to continuously renew the policy up to age 99 years, premium and coverage may be adjusted following the claim experience, health condition, increasing age.